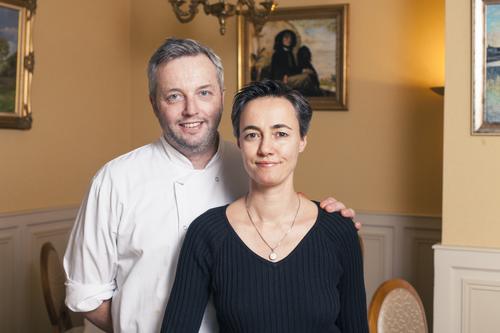 Bertrand the chef and Myriam at your care

Our entire professional career took place in catering abroad and then as independent restaurateurs in France.

Our previous establishment, a small traditional French gastronomic restaurant located in Franche-Comté, was distinguished by a Bib Gourmand for 15 years, by the Michelin Guide… until we decide to change our business in 2020…
With this long experience and motivated by this passion, we propose to welcome our guests to our table for dinner.

Our offer also includes light lunches, possibly picnic baskets or any meal you wish.

All meals are prepared on site, by our care and from seasonal products, if possible from our garden and for the rest, we of course favor the products of our beautiful region and the surrounding area : Drôme and Ardèche having countless exceptional products to offer.